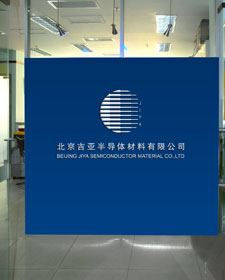 Profile of Beijing Jiya Semiconductor Material Co., Ltd.
Beijing JiYa Semiconductor Material Co., Ltd. (hereinafter referred as JiYa) is a Sino-foreign joint venture enterprise established by AXT, Inc., Consco Group, Hong Kong and Shanxi Aluminum Plant. Founded in December 1999, the company, with a total investment of seven million US Dollars, was registered in Changping Park of Zhongguancun Hi-Tech Park, Beijing. Its headquarters is located in Haidian District, Beijing, and the production plant is situated in Hejin, Shanxi Province.

JiYa is one of the first companies in the world to adopt the advanced hydrometallurgical technology to extract gallium in a large scale from Bayer spent liquid that is used to produce alumina. Its current two production lines produce 65 tons 4N gallium annually; and Shanxi Zhaofeng Gallium Industry Co. Ltd., partly invested by JiYa, which will put into production in March 2012, is expected to produce 25 tons of 4N Gallium per year.

Rapid development of modern sciences and technologies encourages the demand in Gallium in domestic and foreign markets, and strengthens the application of Gallium in various fields: 1) wireless communications such as 3G and 4G mobile phones; 2) semiconductor lighting in LED; 3) the third generation of solar cells, i.e. CIGS and GaAs concentrator solar cells; 4) metal oxides - IGZO target and luminescent phosphor; 5) high-performance magnets; 6) petroleum catalyst; and 7) medical equipment. The 4N and 5N gallium that JiYa produced are widely recognized in the gallium industry in terms of product quality and stability, and are sold to the United States of America, the United Kingdom, Germany, Japan, South Korea, the Netherlands and other countries.

Beijing JiYa Semiconductor Material Co., Ltd. 's objective is to conduct business with reliability and honesty, and together with our high quality standard and efficient sales services, we have gained good reputation in the industry. We warmly welcome any domestic and overseas institutions/enterprises/trading firms involving in developing or manufacturing compound semiconductor material and various alloy materials, who are interested in developing long-term business relationship with JiYa, to contact us for any possible future business cooperation.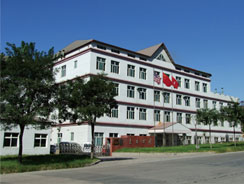 Contact Information:
Beijing JiYa Semiconductor Material Co., Ltd.
General Manager: Chan Fung; (Tel: 010-8280 0285)
Deputy General Manager: Li Xinjin; (Tel: 0359-526 6109)
Address: Rm 308, No.3 Xiaoyunli, Chaoyang Dist., Beijing, China
Postcode: 100125
Tel:(010)8296 1036;
Fax:(010)8296 1035
Website:www.jy-semi.com
Email: jiya@jy-semi.com
Contact:Tian Xiong